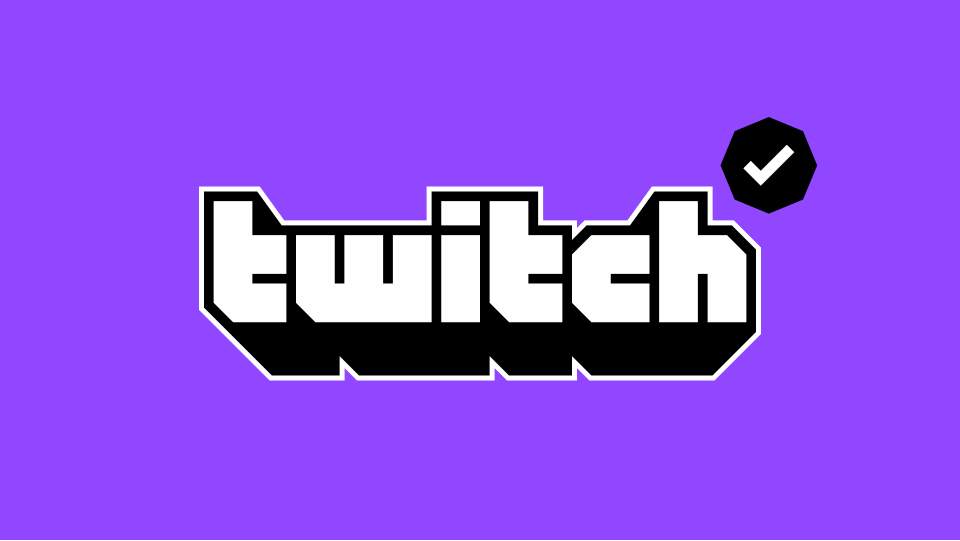 As a committed Twitch streamer, you will eventually aim to increase your revenue. One of the best ways to do this is to become a Twitch Partner. This program offers not only new monetization methods but also provides many additional benefits. However, becoming a verified Twitch Partner is not easy and requires a lot of effort to be accepted. In this article, we'll explain every aspect of the Partner Program and provide clear instructions on how to get there quickly. Let's dive in!
Why do I need to Become a Twitch Partner?
With the extra money from Ads, Subs, or Bits you can afford an upgrade in your streamer setup or perhaps quit your day job at some point. Having enough money to live while pursuing your passion feels like a dream. Twitch Partnership, together with other sources of revenue for you as a streamer, can make this dream come true. Apart from new monetization methods, Twitch Partner Program offers many more benefits, more on that below!
What is the Difference Between an Affiliate and a Partner?
First of all, you can't become a Partner if you're not an Affiliate. So, Twitch Partner Program is essentially an updated and benefit-packed Affiliate. The Partnership provides you with new features such as custom cheermotes, verified badge, extended VOD storage, and more. Here's a full list of differences and similarities between these two programs:
Feature
Affiliate
Partner
Cheering with Bits

Yes

Without Custom Cheermotes

Yes

With Custom Cheermotes

Subscriptions

Yes

Up to 5 Sub Emotes

Yes

Up to 60 Sub Emotes

Ads

Yes

Yes

Transcoding

As Available, with priority access

Full Access to Transcode Options
Squad Stream

No

Yes
Subscriber Streams

Yes

Yes

VOD Storage

14 Days

60 Days
Stream Delay

No

Up to 15 Minutes Delay
Restream Past Content

Yes

Yes

Payout Timeframe

NET15

NET15

Payout Fees

Covered by Affiliate

Covered by Twitch
Channel Points

Yes

Yes

Polls

Yes

Yes

Stream Team Creation

No

Yes
Instant Emote Uploads

Yes

Yes

Prefix Changes

Once per Name Change

Once Every 60 Days
Customer Service

Standard Support Queue

Priority Partner Support
Verified Channel Badge

No

Yes
As you can see, the differences between those two aren't very significant, and they're unlikely to affect your overall revenue drastically. That being said, if you're being rejected after trying to become a Partner, staying with the Affiliate program is always an option.
How to Get Twitch Verified Badge
Getting a Verified Badge on Twitch is a personal achievement many of us want to get - while this is a very small thing that doesn't affect your success directly, it clearly shows others that you've achieved something substantial in the streaming industry. As soon as you become a Twitch Partner, your profile is marked as a Verified Twitch Account with a small checkmark next to your channel name.
Can I Get a Verified Badge if I'm Not a Partner?
Even though it's not a common practice, you can still get a Verified Badge by contacting Twitch Support without applying for a Partnership. They will review your ticket and may verify your account as an exception if you're an established brand or celebrity.
Twitch Partner Requirements
To become a Twitch Partner, you have to meet specific requirements in the 30-day period:
75 average viewers

Stream for at least 12 days

Stream for 25 hours or more

Be 18 years old or older

Participate in a Twitch Affiliate Program
After you succeed with everything above, you can send your Partnership application.
Other Factors That Affect Your Partner Application
When reviewing applications, Twitch staff considers not only general statistics but also the following:
Average Concurrent Viewership — This is the most crucial statistic that plays a role in accepting your application. The logic is simple - you will more likely become a Partner with 150 average viewers instead of the required 75.
Community and Chat — Having active community channels on social media and active chats on your streams will definitely increase your chances.
Content Quality — Audio quality, framerate, bitrate, and the way you interact with your viewers are as important as your stats.
Revenue — If you, as Affiliate, get a solid income for yourself (and for Twitch, as they receive a cut of your earnings), it will make you a better candidate for participating in Twitch Partnership.
Stream Frequency — Twitch employees consider the schedule of your streams, how often you stream, and so on.
How do I Know if I'm Ready for the Application?
Your Partnership progress is displayed on the Creative Dashboard under Analytics - Achievements. It is quite a clear statistic that gives you an understanding of how far you are from applying to the Twitch Partnership. However, you should be aware that not everyone who passes the basic standards gets accepted. Since each Partner application is being moderated manually by the Twitch Staff, it is hard to predict whether you'll get a green light or not.
How to Apply for the Twitch Partner
You will receive a personal invitation when you are eligible for the Twitch Partnership. Then you should follow those steps:
Agree to Twitch's Terms of Service and fill in your payment information.

Now, go to your Dashboard - Analytics - Achievements to see if you've accomplished the Path to the Partnership.

Press "Apply" and fill out the form that pops up.

The support team will notify you if you are approved within 7 working days.
General Tips
Build Your Own Community
A strong, active community is critical for success. Even if you don't have a Twitch Partnership, you can still have a solid amount of money to live thanks to your viewers. Be entertaining, be creative, engage with your audience, and eventually, you'll see the results.
Focus on Small Steps
You can't build a house without a plan, just as you can't gain many viewers or followers by relying solely on luck. So if you focus on increasing your viewership by even a tiny amount each time, you will soon reach the minimum required for the Partnership.
Don't be Afraid of Getting Rejected
Becoming a Twitch Partner is challenging. Many streamers receive letters with a bold "No" after applying for months or even years. But keep in mind that you don't lose anything by just trying. So be consistent, follow the best practices, try to check all the boxes under the requirements, and eventually, you'll get there!
Quality Over Quantity
Keep in mind that all of the applicants are being reviewed manually. While Twitch has strict requirements for stream uptime and viewer count, the quality of your content will play the most important role. For example, you can add some Professional Twitch Overlays or host thematic events with your audience to show the moderators that your content is top-notch and you deserve to become a partner.
Summing Up
So, now you know all ins and outs of the Twitch Partner Program. While keeping all the requirements and nuances in mind, you need to remember that no matter if you have Twitch Partnership or not, you'll eventually succeed. So keep doing what you do, and we wish you the best of luck on this path!