What is a Twitch Layout?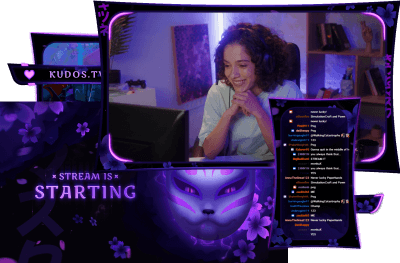 What is a Twitch Layout?
Twitch Layout is, essentially, another name for an overlay. It's a design element that streamers use to improve the look of their streams and add interactivity to the viewing experience.

Most of the time streamers combine different static images and animated overlays to create unique Twitch layouts that represent their personal brand identity. They can include stream screens, webcam frames, banners, labels and much more.


What's Inside?

Our Twitch layouts are packed with every asset you may ever need as a streamer.

From facecam borders and stream screens to alert widgets and customizable social media graphics. Get a full package or choose specific assets tailored to your needs.

Set Up in Minutes

We prepared handy quick install files that allow you to setup and customize your layout in just a few clicks.

Whether you're a Streamlabs, StreamElements or OBS user - we got you covered!